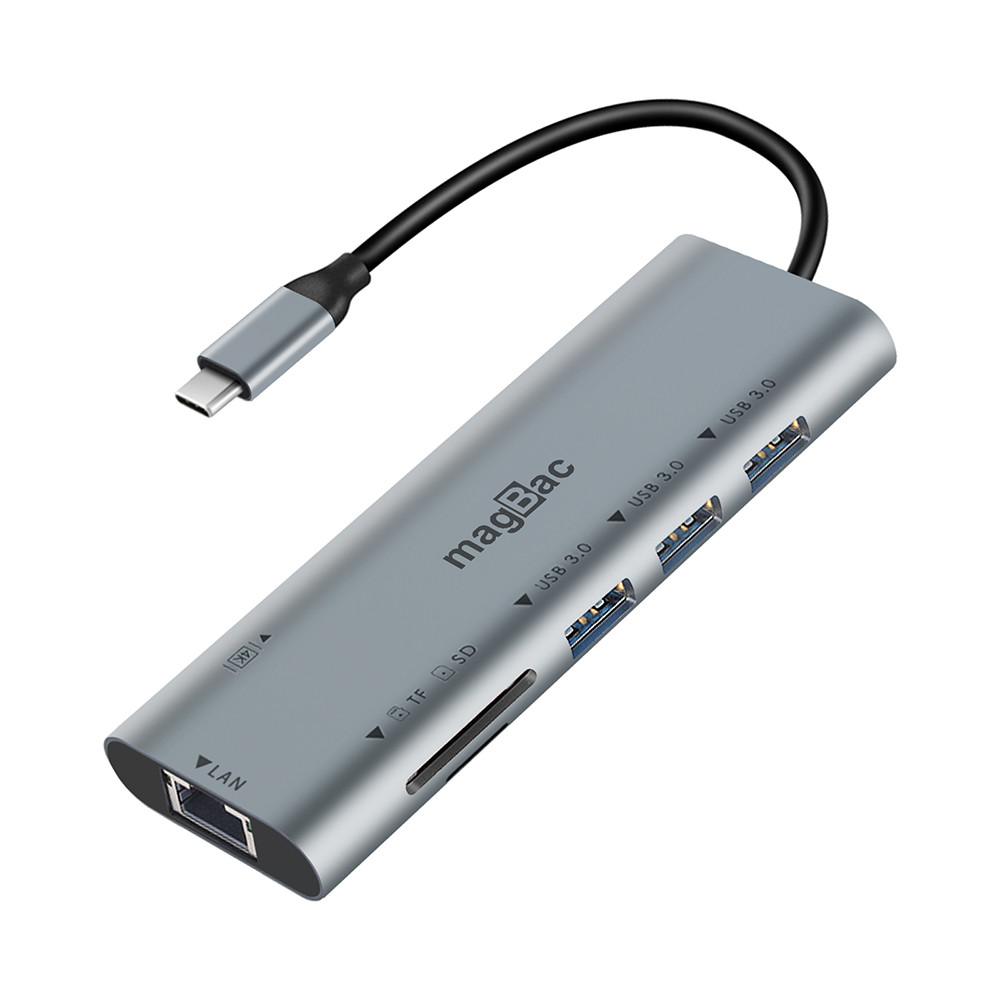 hp elitebook USB C Docking Station Universal USB Type C
Hub 4k HDMI Laptop Dock Staiton For Dell Lenovo Macbook
Pro Air M1
Interface Overview:
1 * USB 3.1 Type-C connector cable (Built-in)
3 * USB 3.0 Type-A port
1 * HDMI output port 4k/30Hz
1 * RJ45 LAN 1000Mbps
1 * SD card slot
1 * TF card slot
HDMI 4K Ultra HD and 3D
Mirror or extend your 4K video / game changer to an HDTV, monitor or projector and enjoy streaming to a larger screen in 4K UHD or 1080 Full HD resolution.
The USB C to HDMI supports duplicate mode and extended mode, so it's perfect for giving presentations or lectures, watching movies, etc.
ONLY compatible with USB C DP Alt Mode (video signal output) devices. Feel free to find our customer support team with any questions on product & compatibility.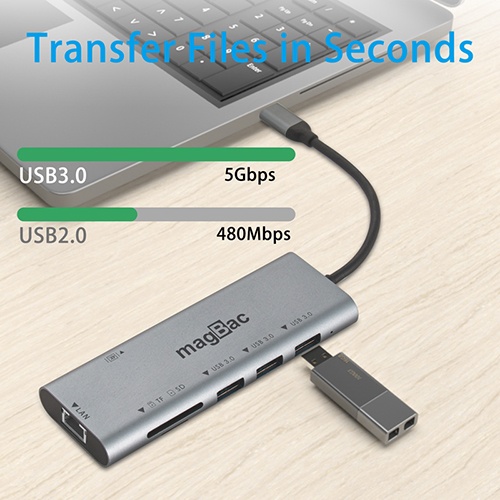 High Speed Data Transmission

The USB 3.0 port supports high-speed data transmission up to 5Gbps. Access files, music and movies in seconds.
easily and efficiently transfer and backup data for your external devices.
USB C hub can be connected to laptops, mobile phones, tablets, etc.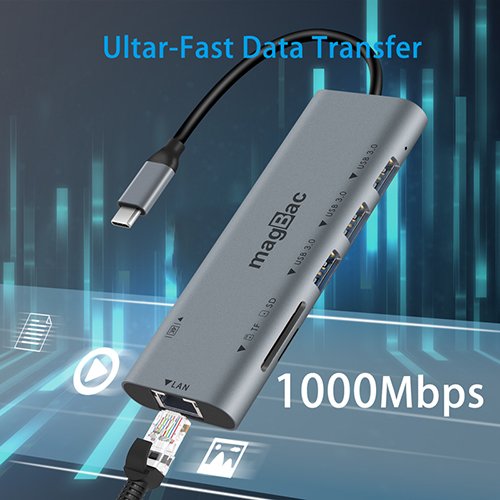 10/100/1000Mbps Fast Internet

USB C To Gigabit Ethernet Adapter, provide stable wire ethernet condition, ensure a more stable and faster wired network connection, make your work more effective.
Support up to 1000Mbps, backwards with 10/100Mbps.