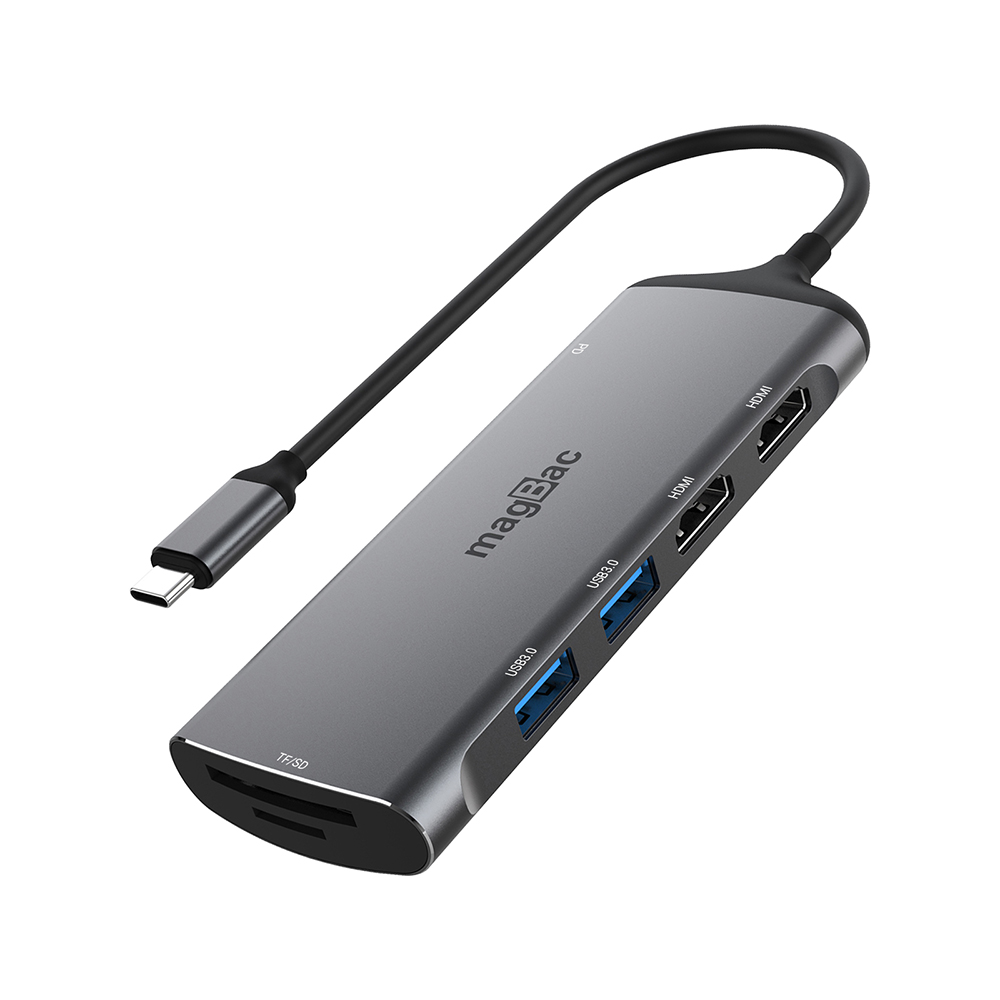 USB Hub Dual Monitor PC Accessories Laptop Dock Station For Macbook Air M1 USB C HDMI C05 Hub
Type C 2 * HDMI 4K/60HZ USB C HUB
Interface Overview:
1 * USB 3.1 Type-C connector cable (Built-in)
2 * USB 3.0 Type-A port
2 * HDMI
1 * SD card slot
1 * TF card slot
1 * USB C for Data and PD
This MagBac laptop docking station with Dual HD 4K/30Hz HDMI Hub offers a Real HD working station experience for home or office working.
And you can enjoy a 4K/60Hz Frequency real feel experience if your host laptop (DP 1.4 Version is a MUST for your host laptop' PCBA) hook up this device to ONE external display (monitor or TV). It is a super partner for Photographer and game player.
This dock's main HDMI port utilizes USB-C DisplayPort Alternate Mode which has a direct pipeline to the host graphics processor (GPU), and the connected monitor will perform as if natively attached to the system. Video and photo editing and other resource-intensive tasks are possible assuming that the system's GPU capabilities are sufficient for the application being used.
You will enjoy at least three different display content / display for Windows OS; Or two different show content for MacOS laptop through its thunderbolt 3/4 port.
Easy yourself anywhere and any time.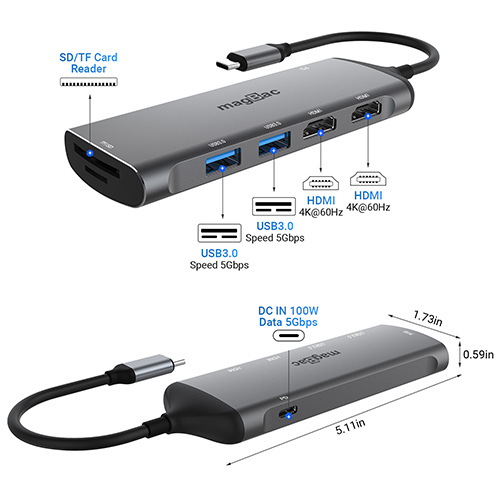 7-in-1 Docking Station

This 7-in-1 docking station is equipped with 2 * HDMI 4K/60Hz, 2 * USB A port max 5Gbps super fast data transfer, 1 * SD/TF port, 1 * DC-IN port for charging this hub and laptop.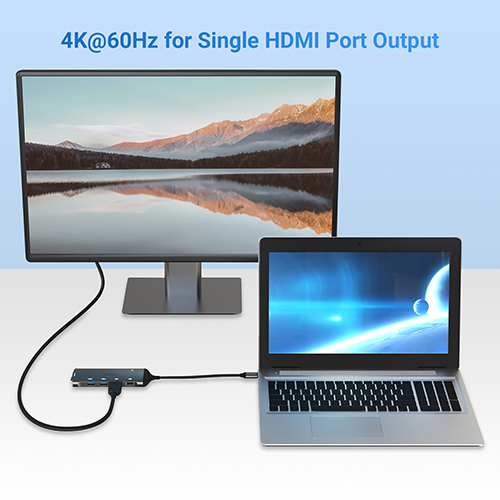 4K/60Hz HD Single Output

You will enjoy more than 2 external 4K HD monitors working experience through the built-in dual HDMI ports (total 4K/30Hz for two monitors) of this device; Or 4K/60Hz resolution if only ONE HDMI-Ported monitor connected to this device.
Attention: 4K/60Hz is protocol of HDMI 2.0 version, The HDMI 2.0 is determined by the performance of your computer motherboard instead of this USB C hub.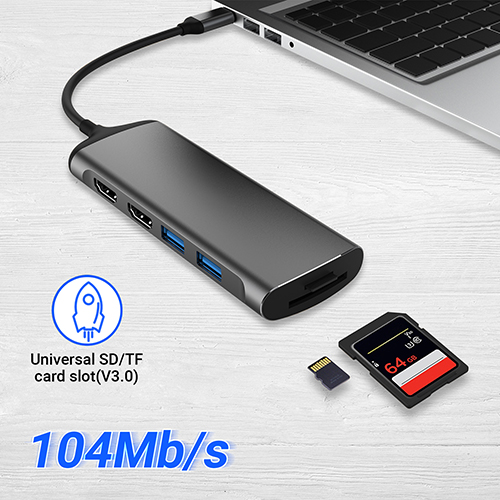 Access Files at Seconds

This brand new Magbac USB C dock offers great and economic solution for a working choice at home and office by its two super speed USB A Hub and SD/TF slots, never worry about the storage capacity of your digital camera/phone or your mobile HDD, convenient USB mouse or Keyboard using.